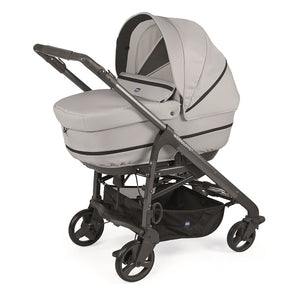 Chicco Love Up carrycot || alcofa Chicco Love Up
Regular price || Preço normal €48,60 Sale || Promoção
Check our latest blog article about stroller rental in Lisbon here.
Travelling with babies can be much easier if you have a carry cot to walk around. This carrycot has more volume and less suspension than the Baby Jogger carrycot. || Viajar com bebés pode ser muito mais fácil se os pais tiverem uma alcofa para poderem andar de um lado para o outro. Esta alcofa é maior e tem mais volume e muito menos suspensão que a estrutura da alcofa da Baby Jogger.

carrycot easily separated from the chassis when it is necessary to store or close it || alcofa separa-se facilmente do chassis quando for necessário guardar ou fechar
structure closes like an umbrella || estrutura fecha-se como "bengala"
carrycot not foldable || alcofa não dobrável 
adjustable backrest || encosto regulável
rigid handle: ergonomic handle integrated into the hood structure || alça rígida: alça ergonómica integrada na estrutura da capota
carrycot extremely lightweight: only 4.4 kg || alcofa extremamente leve: apenas 4,4 kg
From 0 to 10 kg (22 lb). || Do nascimento até 10 kg.